| Back to the latest recipes |
for 4 servings of Mutzen you need: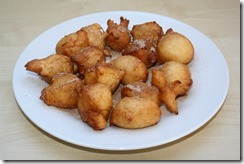 250g all purpose flour
250g Quark
4 tbsp. sugar
1 teasp. baking powder
8g vanilla sugar
3 midsize eggs
powdered sugar
cinnamon powder
750ml sunflower oil

Click here to get further info about this New Year's recipe.
Mutzen are typical for German New Year and german carnival:

1. Fill the Quark in mixing bowl.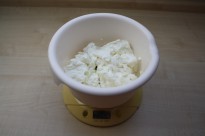 2. Add vanilla sugar, eggs and sugar.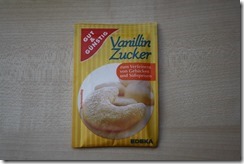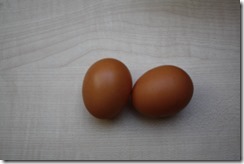 3. Adjoin flour and baking powder – knead the ingredients until homogeneous.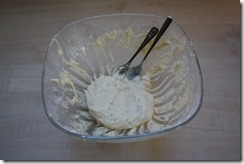 4. Meanwhile preheat a small pot with sunflower oil on medium height – circa between 140 and 160°C.
(When they become to dark please turn down the temperature a bit)

5. Take some dough with a teaspoon out of the mixing.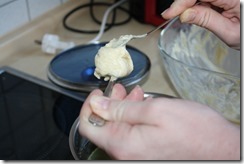 Then take another teaspoon to scrape the dough from the other spoon into the hot sunflower.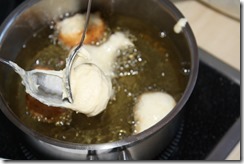 Deep-fry each dough ball until golden brown.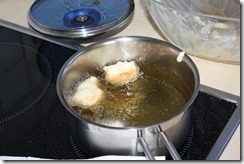 Let the Mutzen balls rest for a moment on kitchen paper towel to loose surplus oil.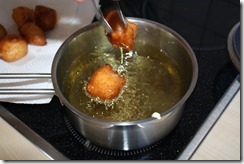 6. Powder the ready hot Mutzen with a mixture of powdered sugar and cinnamon – Have a nice meal!
We wish you a happy and healthy NEW YEAR 2015 !!!
Yours Alex & Kristin
---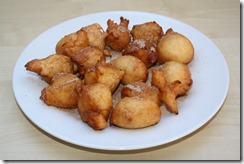 German Mutzen can be served with
coffee
hot chocolate

Tags: New Year's recipes, traditional german cuisine, Yeast dough recipes